The CalendarHero Outlook Plugin allows you to quickly schedule meetings - all without ever leaving your Outlook inbox.
Based on customer feedback, we updated the Outlook Plugin user experience for a faster and more efficient scheduling workflow. Learn more about how to use the Outlook Plugin here
---

The CalendarHero Microsoft Outlook Plugin allows you to quickly access your automated assistant and off-load tasks such as meeting scheduling using natural language requests - all without ever leaving your Outlook inbox.
How to Install:
In the Office 365 admin portal, an administrator can install the plugin for their entire organization at once. An admin can also select to install for only individual members within a team.

CalendarHero Manifest URL: https://assets.calendarhero.com/extension/outlook.xml (you need to copy and paste it later during setup)
Step 1: Go to your Microsoft O365 Administration Page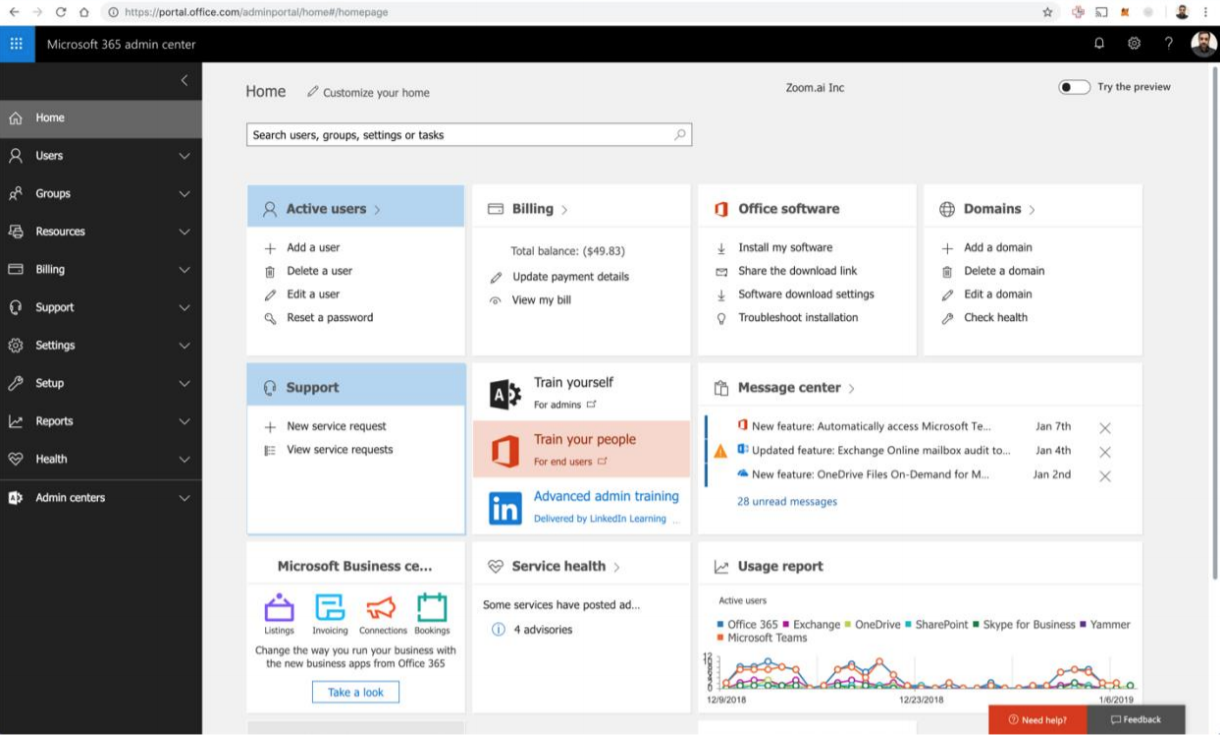 Step 2: Go to Services & Add-ins under settings

Step 3: Click Deploy Add-in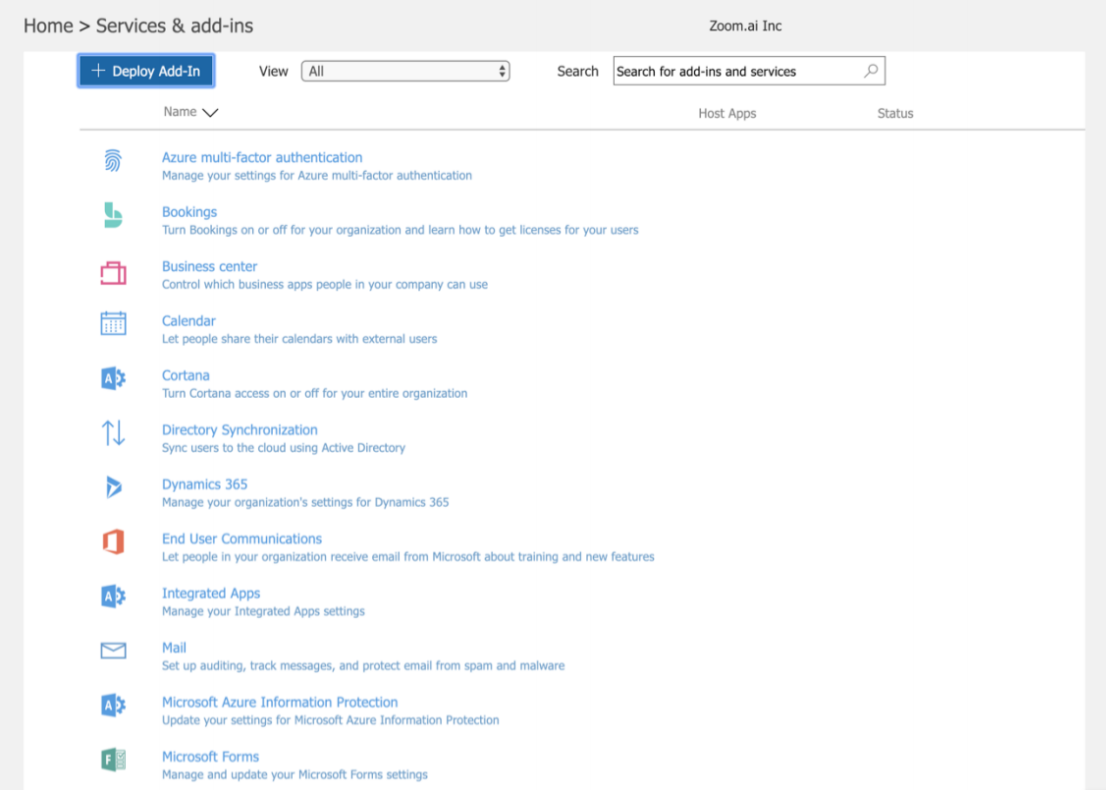 Step 4: Press next at the centralized deployment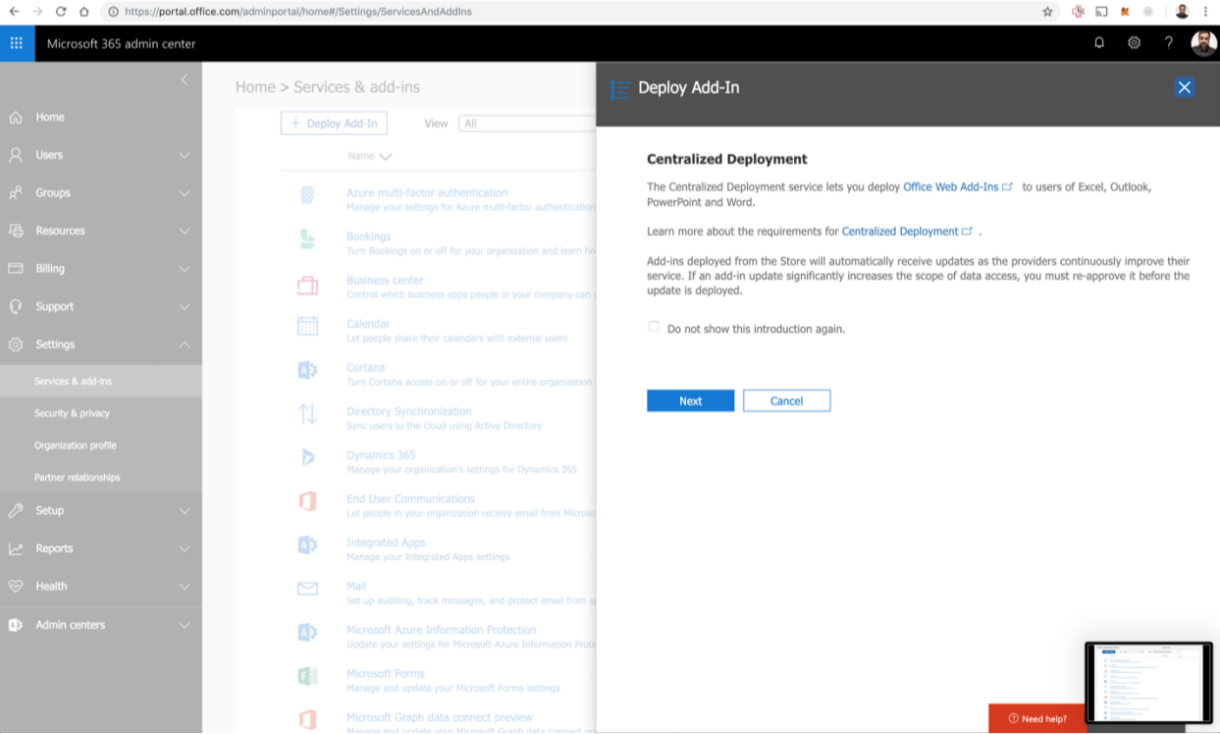 Step 5: Browse for CalendarHero Outlook Plugin.XML (https://assets.calendarhero.com/extension/outlook.xml)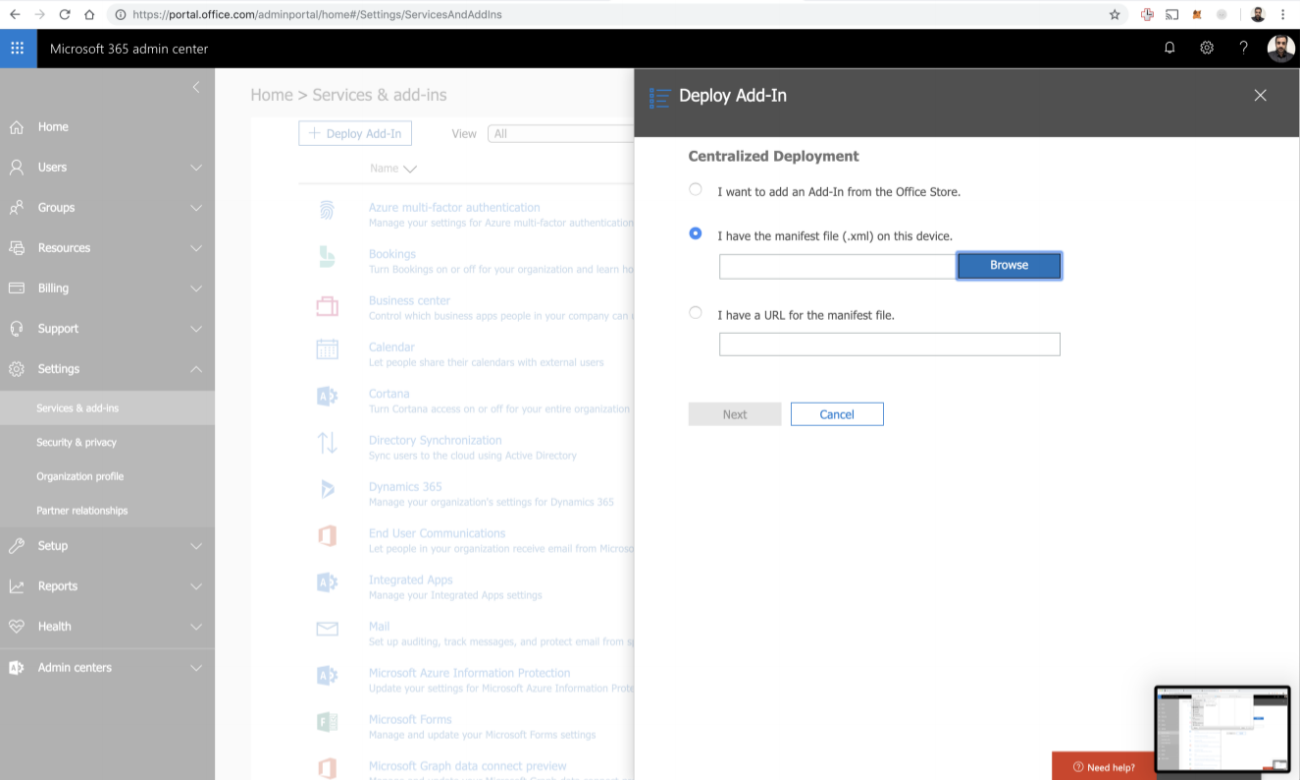 Step 7: Specify Access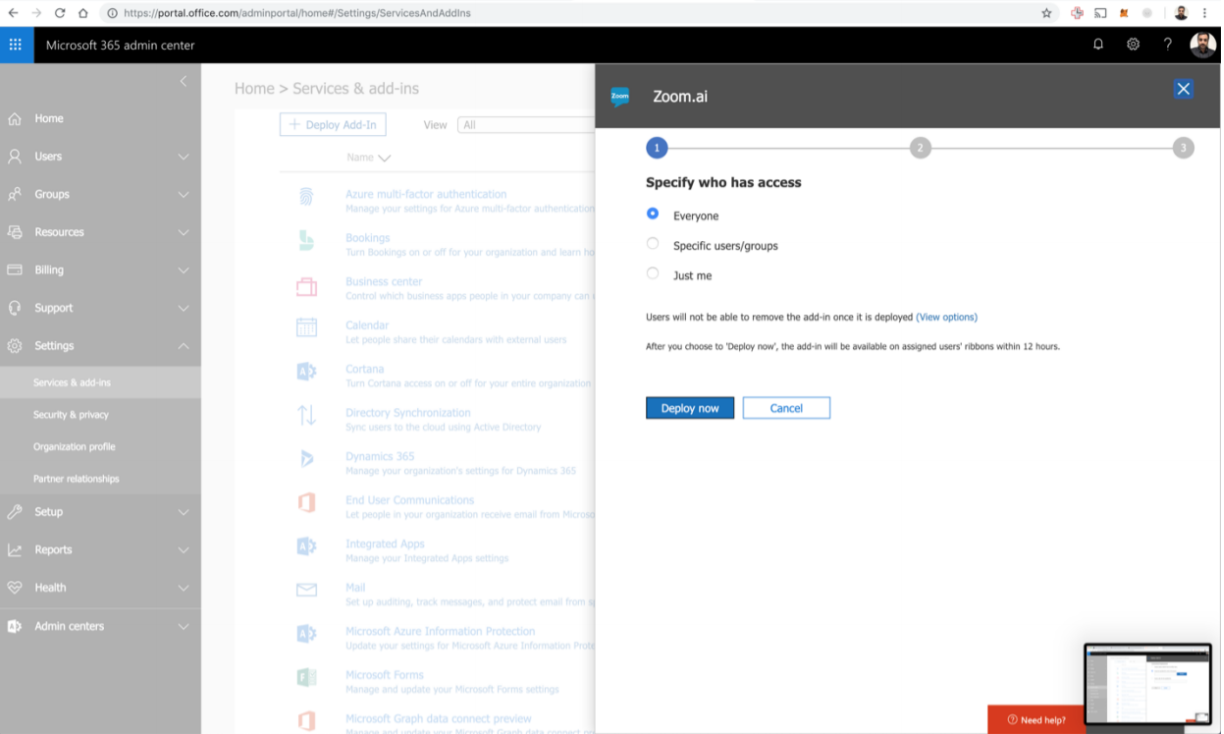 Step 8: Deploy & Test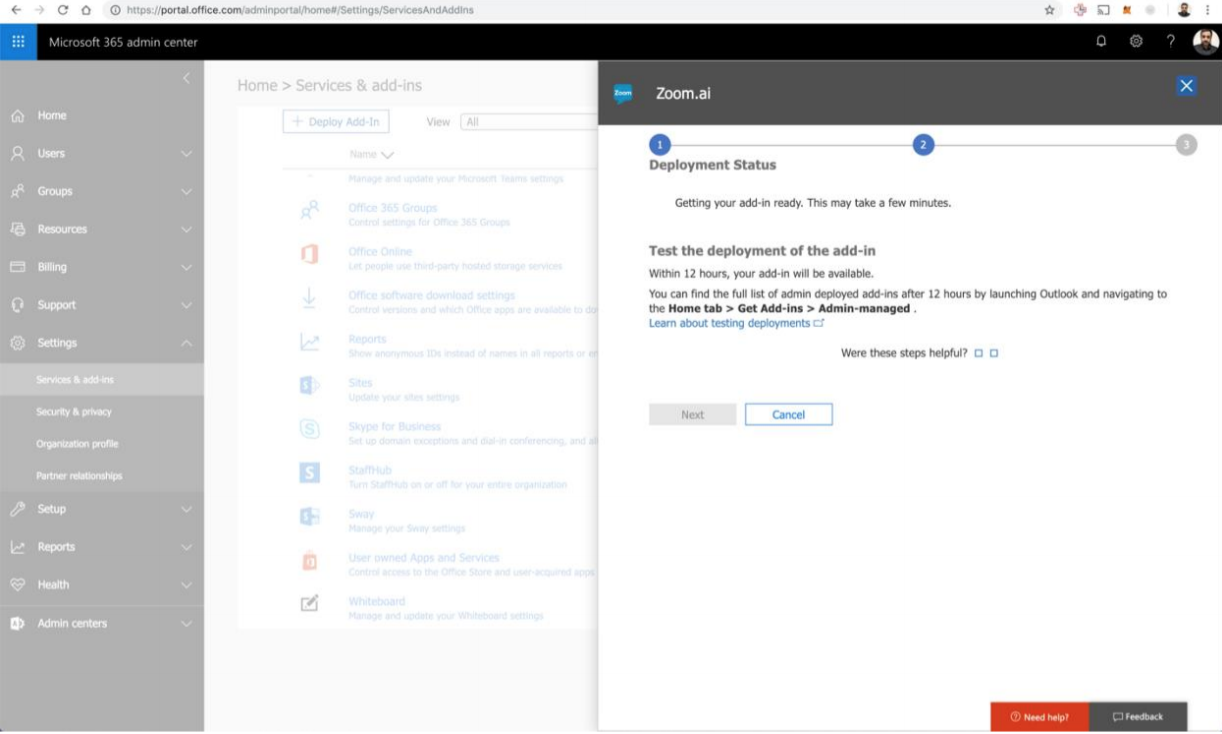 ---

Accessing the Plugin
Once the plugin is installed you can easily access it from your Outlook Inbox by clicking the CalendarHero plugin button. Click again to close.
OnClick the plugin will open at right (desktop) or full (mobile)
The plugin button is also available from the Reply screen (below the reply box)
On Mobile (App) the plugin is available under the "…" menu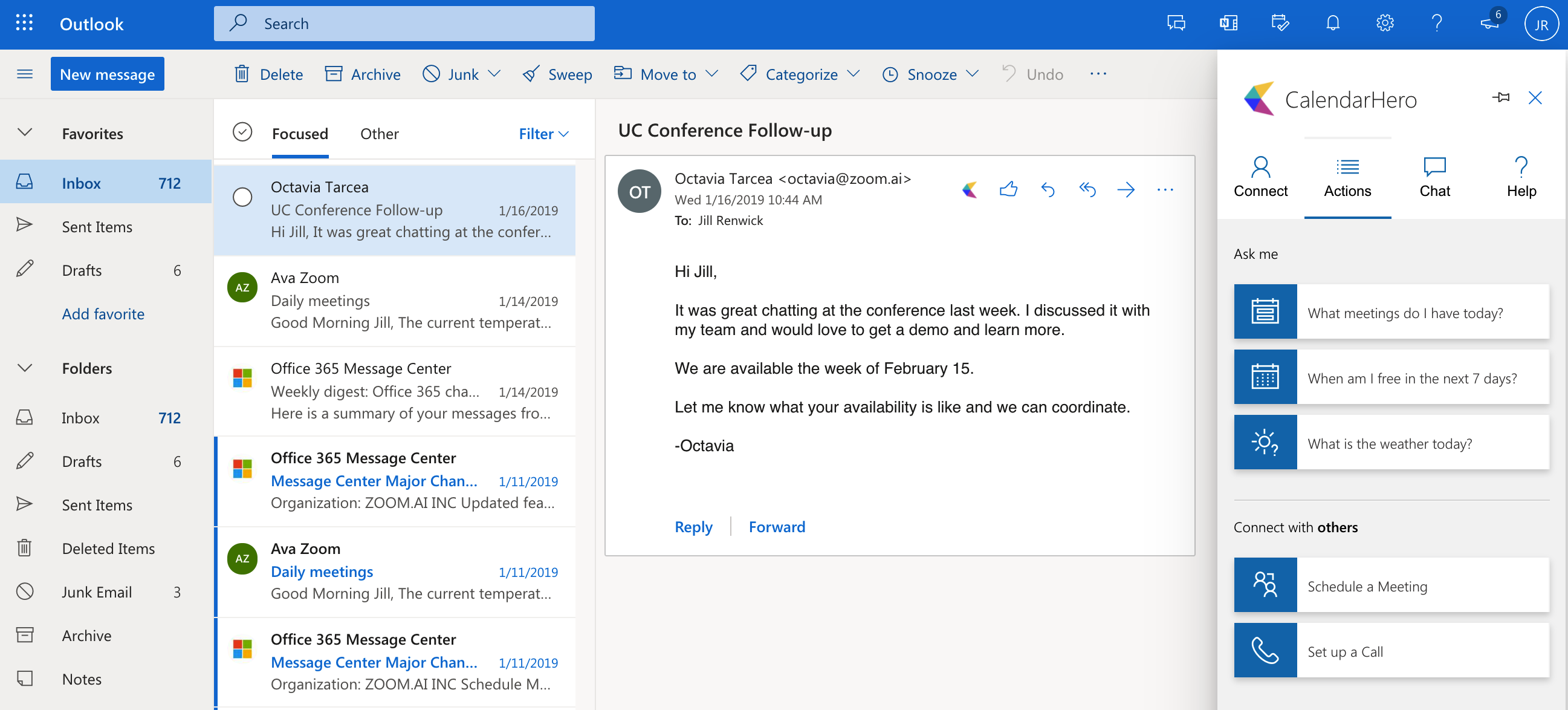 Authentication
The first time the plugin is opened, you will see an "Authenticate" button that allows a user to authenticate and log in. Click on "Authenticate" to log in with your MS account.
Authenticate: click on "Authenticate";
Allow Email Access;
Display New window: Next the message "CalendarHero Assistant wants to display a new window" appears.

OnClick: Allow open MS Account login - see 4

MS Account Login: The MS Account login pop-up opens in a new tab/window.
You're now authenticated and can use the CalendarHero Plugin.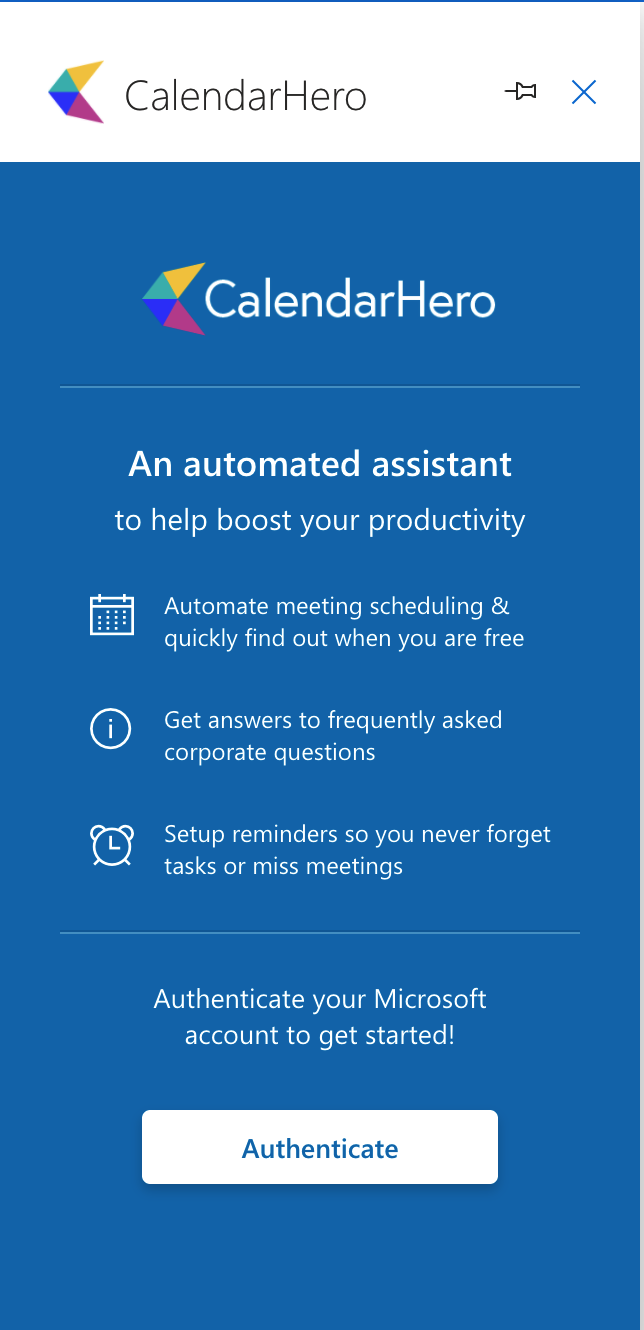 The Outlook Plugin is supported in:
Office 2013 for Windows (Build 15.0.4855.1000 or later)
Office 2016 for Windows (MSI Installs) (Build 16.0.4390.1000 or later)
Office 365 for Windows (C2R Installs) Version 1602 (Build 6741.0000) or later
Office 365 for iPad (1.22 or later)
Office 365 for Mac (15.20 or later)
Office Online (January 2017)
Office Online Server (Version 1608 (Build 7601.6800) or later )