Need an easy way to book meetings with a pre-defined group of contacts - such as the Sales or HR team? CalendarHero makes it easy to create multiple "teams" and reuse them for faster scheduling!

CalendarHero imports your contacts so that it knows who you ask to schedule meetings with and can reach out on your behalf to invite those contacts to your meetings. Teams can be created using any of your existing contacts. Add any contact (including non-CalendarHero users) to a custom Team' including internal colleagues and external clients. You can manage your list of contacts from https://app.calendarhero.com/contacts/list.
---

Setting up a Team

Create a new Team:
Login to the web app and go to Meeting Scheduling Meeting Teams/ Groups: https://app.calendarhero.com/settings/meeting#groups
Click "Add" and give your team a name
Add the team contact's name (keep typing the full name until you find the matching contact). The contact must be an existing contact but does NOT have to be a member of your organization or a CalendarHero user. Learn more about Contacts
Save your team - and that's it
Once a team/group is created you can refer to them when you schedule a meeting. Learn how by scrolling down to the next section.
Import existing Teams:
Read-only teams are teams that have been automatically imported from your corporate directory (via a connected 3rd party provider such as Google Cloud)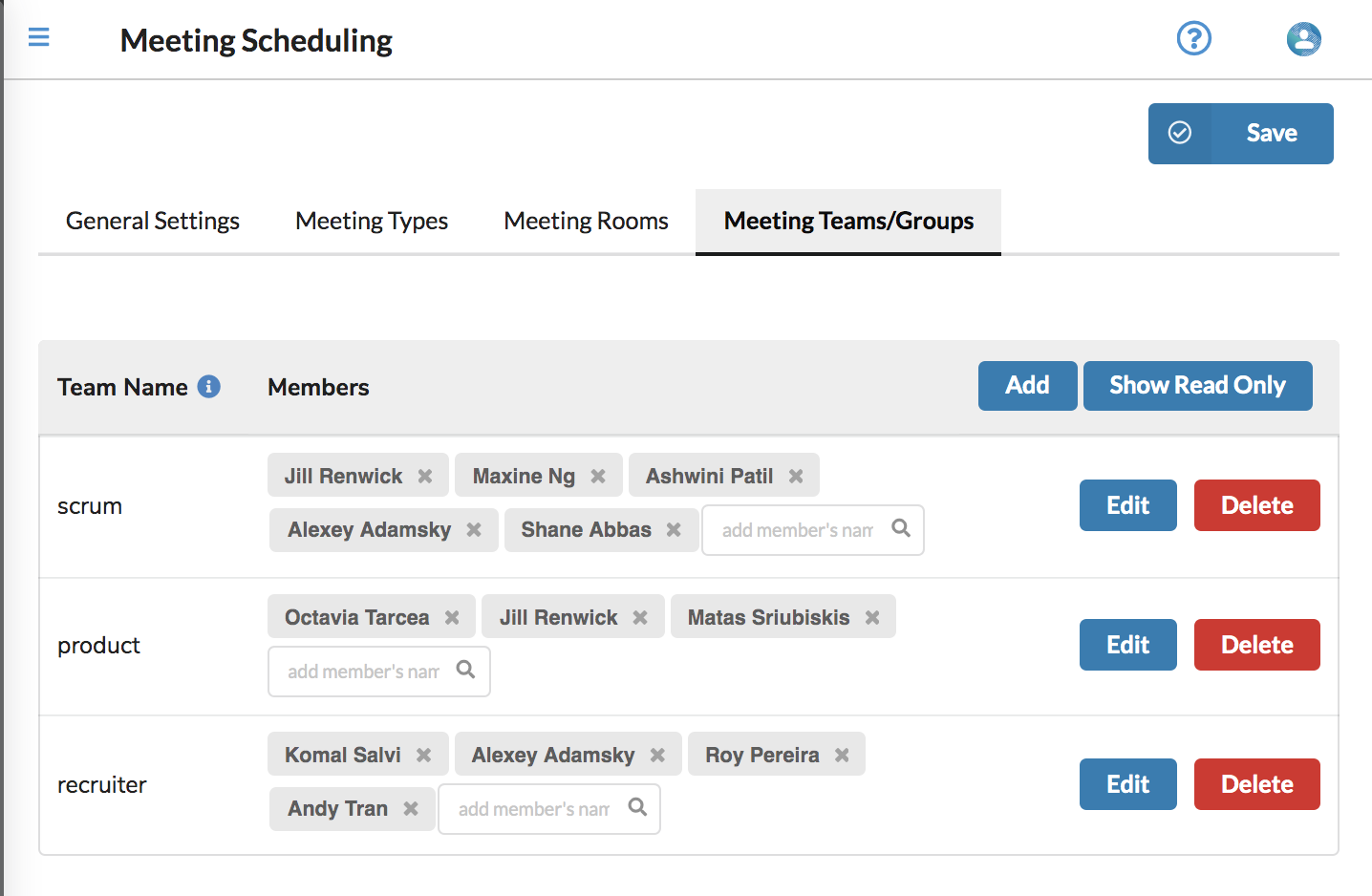 ---

Scheduling with a Team (Web Scheduler)
Once you have a custom team set up you can simply enter the name of the team (e.g. 'sales') when you are using the CalendarHero web-based scheduler. Once you select the team, all contacts associated with the team will be added as invitees.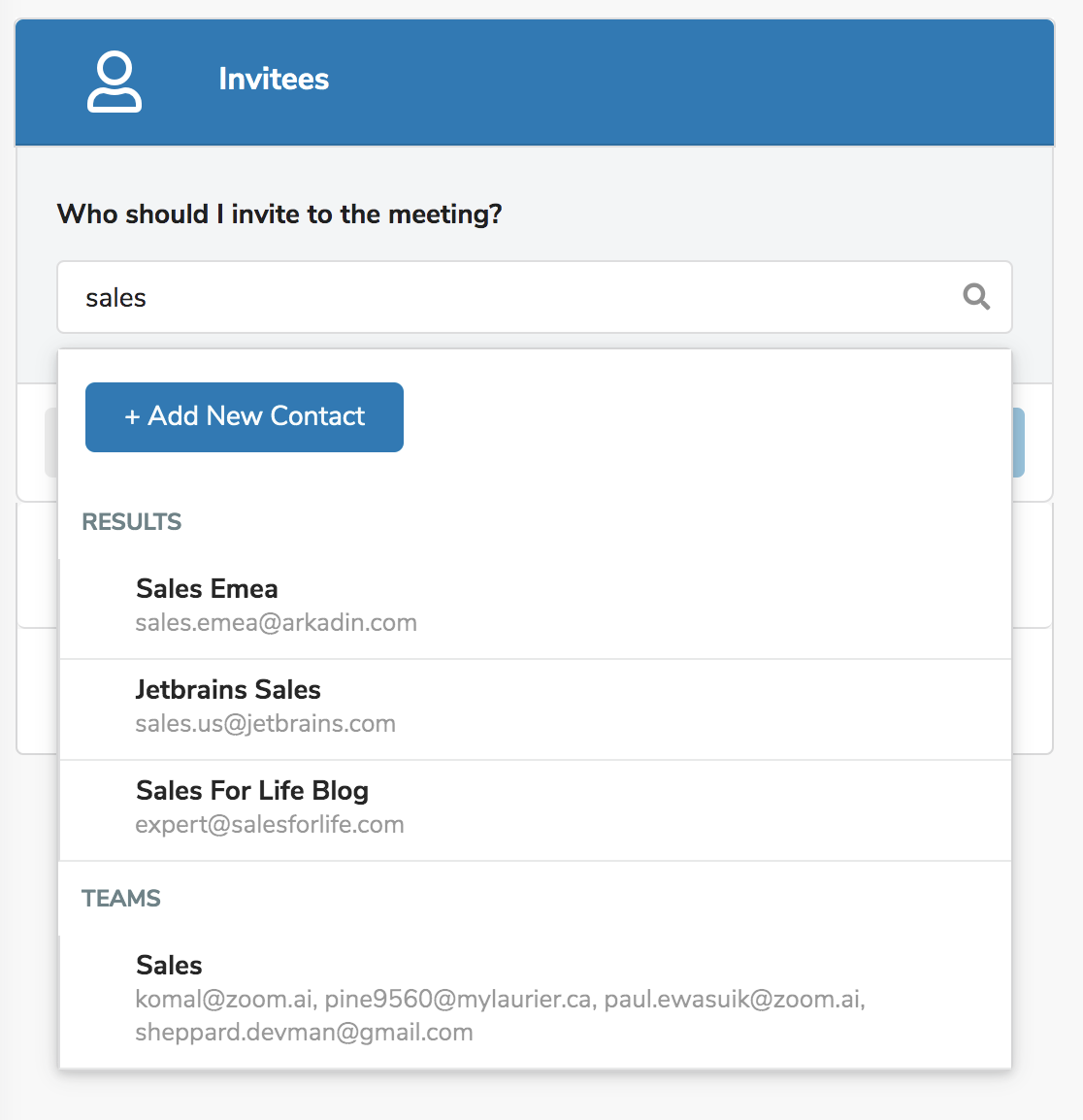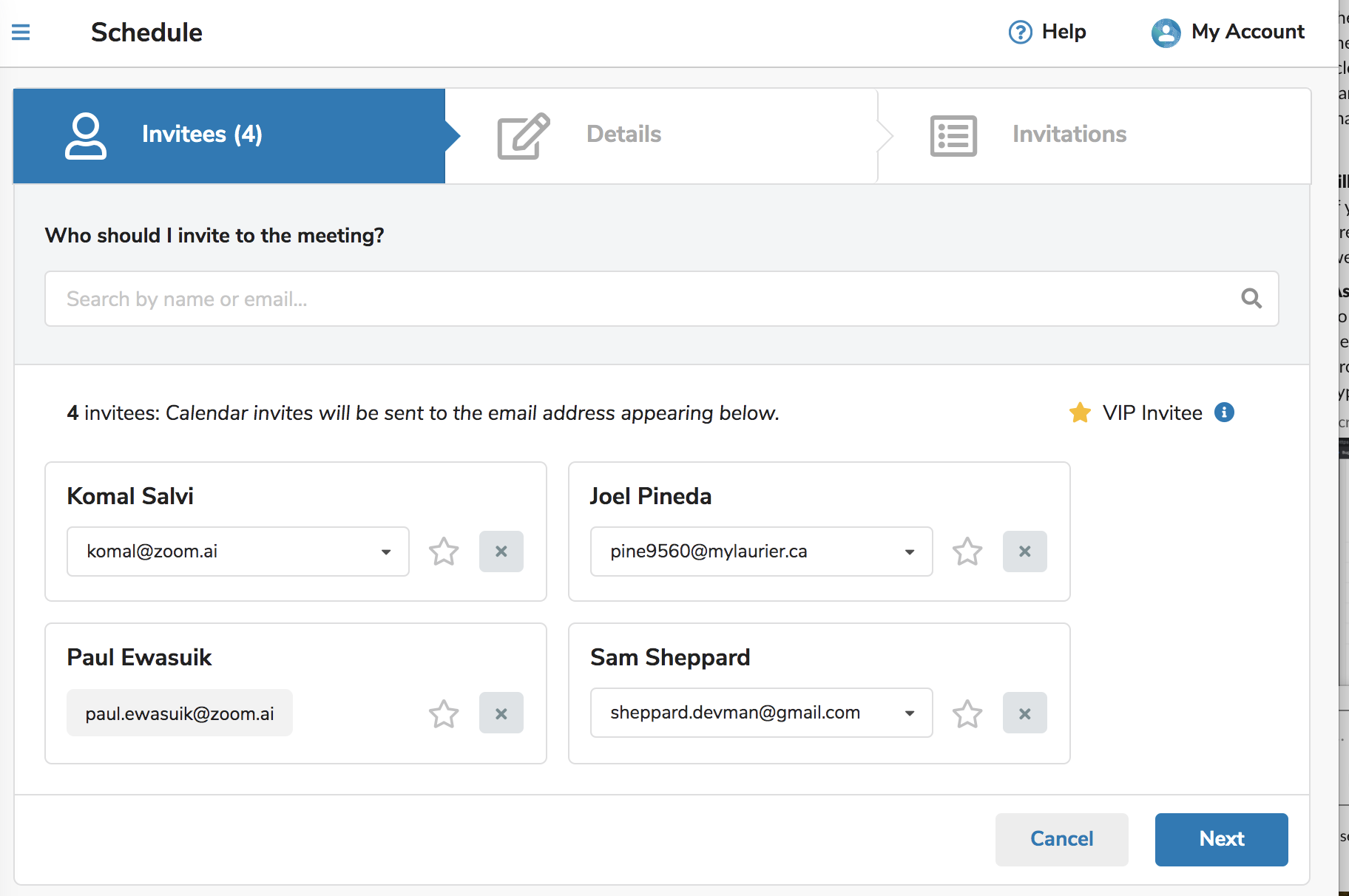 ---
Referring to a Team (Scheduling via Chat)

Once you have a team set up you can refer to the name of that team when you are requesting help from your assistant in your favorite chat platform. For example:
Adding a user to an existing team: 'Add John Smith to the marketing team.'
Removing a user from an existing team: 'Remove John Smith from the marketing team.'
Viewing your teams: 'View my teams.'
Using a team to schedule a meeting: 'Schedule a meeting with the marketing team next week.'