Once CalendarHero schedules your meeting, both the meeting creator and all invitees are kept informed via notifications and calendar events. Below are examples of the standard notifications sent after a meeting is successfully booked.

Related Info:
---
Meeting Acceptance - Confirmation
Below is an example of the confirmation screen an invitee sees after selecting a time via a meeting invite or Personal Scheduling Link.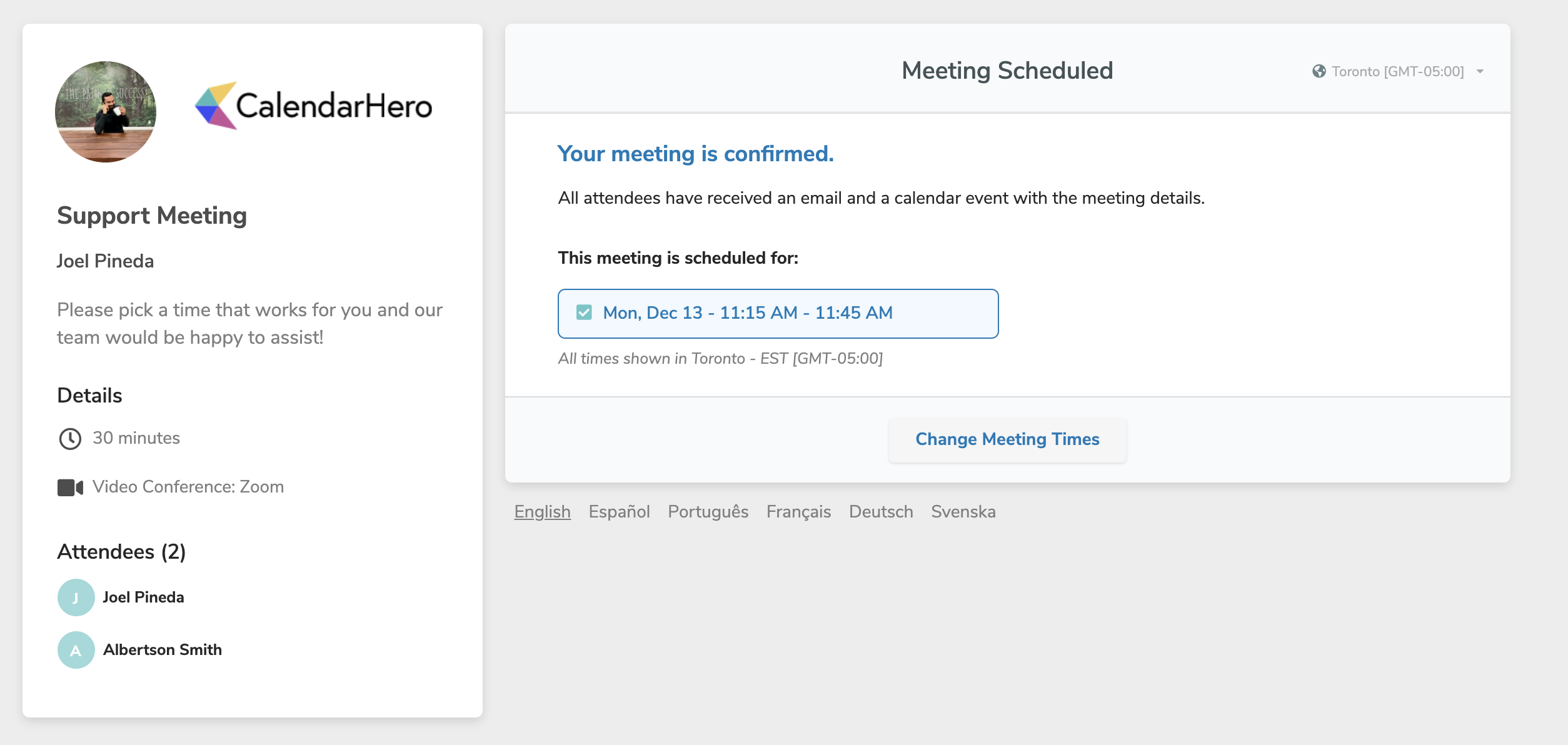 This is an example of the confirmation email sent to the invitee after confirmation.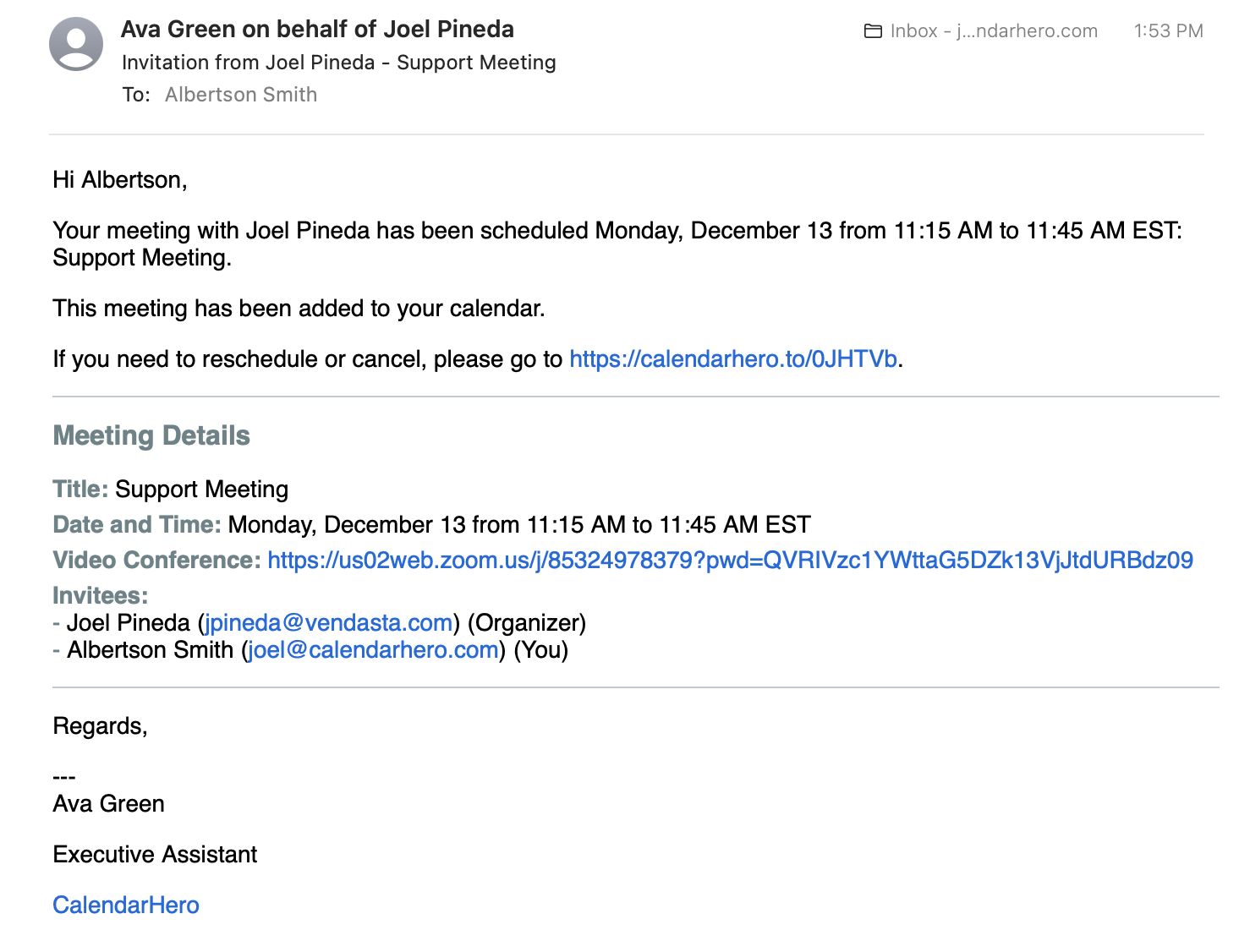 In addition, the meeting is automatically added to the invitee's calendar with all the details (date, time, location/video conferencing link, invitee answers, agenda, etc.)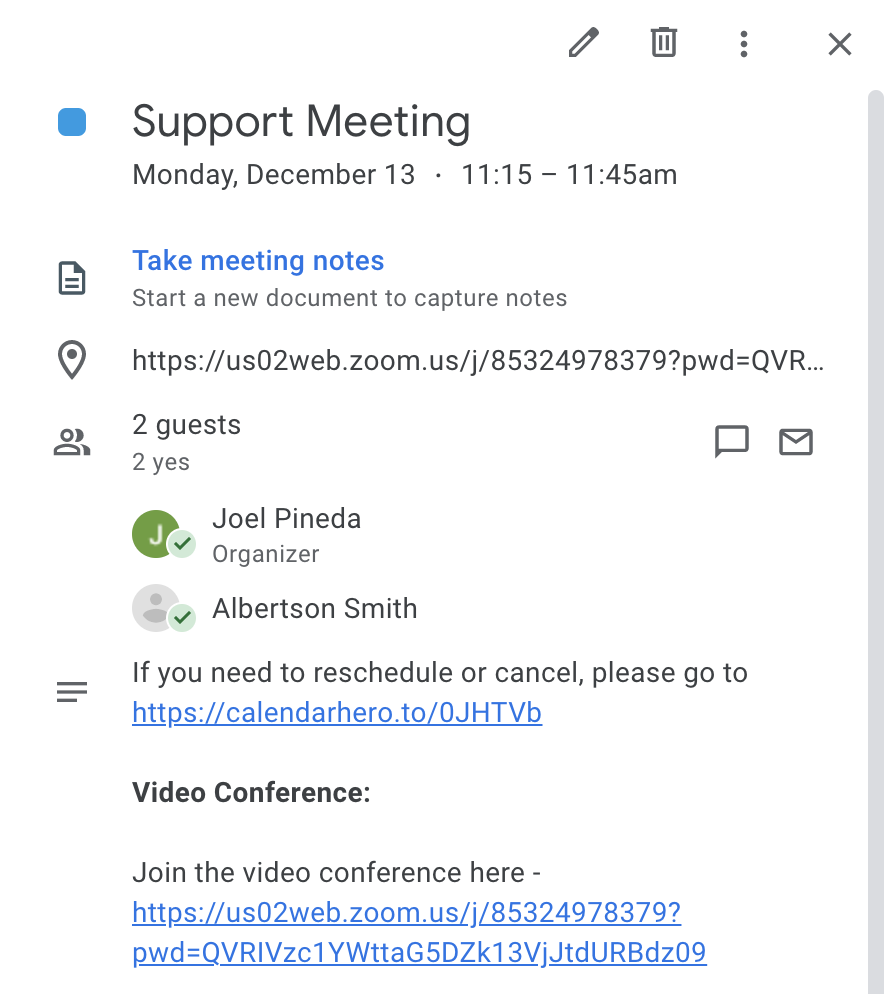 Meeting Creator
This is an example of the email confirmation a meeting creator receives after the meeting is scheduled. If the meeting creator's preferred notification is chat (such as Slack or MSTeams) then this message will also be sent by your Meeting Assistant via chat.


In addition, the meeting is automatically added to the meeting creator's calendar along with all details (date, time, location/video conferencing link, invitee answers, agenda, etc.)