It's common nowadays to have more than one email address. You can add additional email addresses to your CalendarHero account if you use email aliases, or want CalendarHero to contact you at another email address.
Once you add a new email you can set that email as your default notification platform. This is where you will receive your CalendarHero notifications such as the morning briefing and upcoming meeting notifications.
If the email you added is a Google or Microsoft email then you can also optionally use the new email to log in to your account.
---

How to add a new email:

Follow steps 1-6 below to add your new email:
In the "Additional Email" box enter your new email address and click "Add Email"
Check your email: CalendarHero will send a unique validation code directly to the email address you added.

This is used to verify that you have access to that email.

Enter the verification code into the "code" box and click "Validate Code".
Your new email is now added!

Once that is done you might also want to:
Login with your new email. If the email is a Google or Microsoft email then you will be able to also use it to log in to your account (in addition to your original login email that you signed up with)

Update your integrations (for example add a calendar linked to your new email)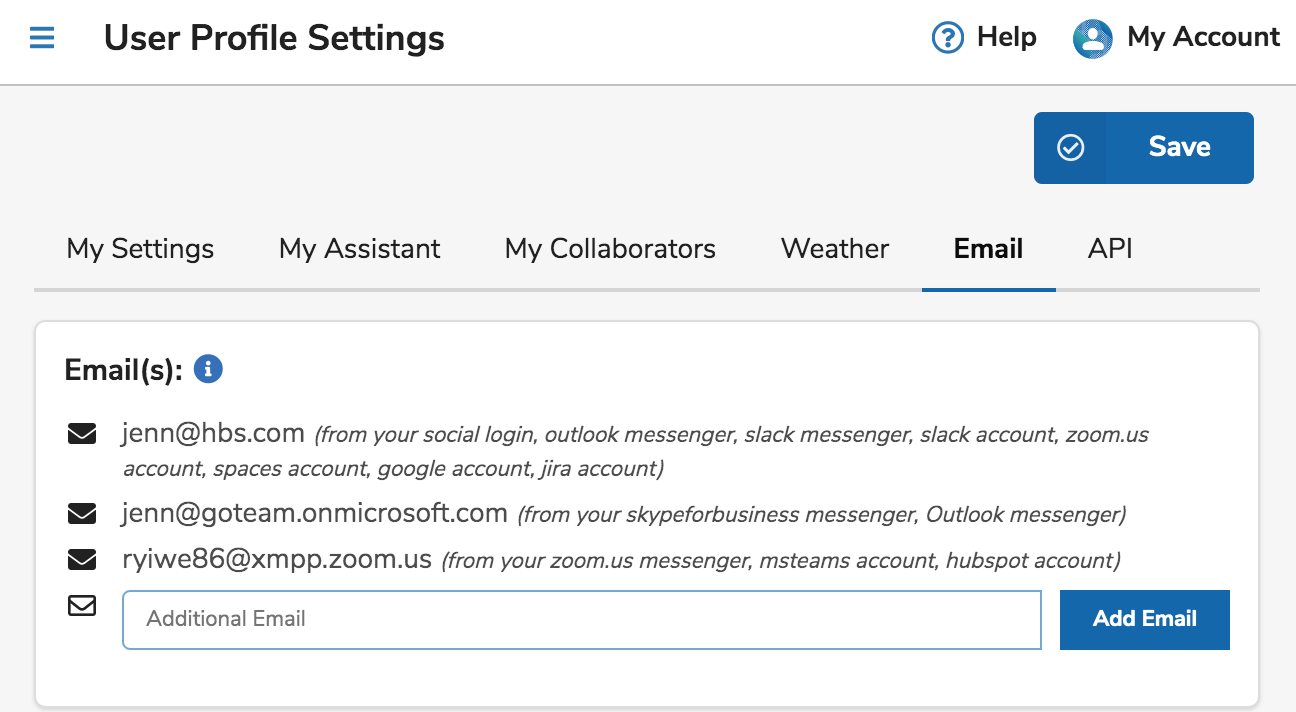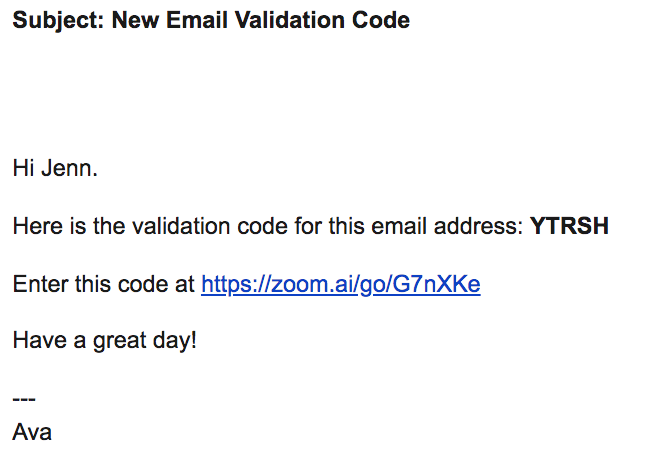 ---

How to remove an email:

You can remove a manually added email by simply clicking the red "X" next to the email in your My Profile Email list.

If the email does not have an "x" button and was automatically added by an integration you will need to remove the associated integration(s).
If you need to remove your original login email (the one you signed up to CalendarHero with) then please contact support for assistance.