Microsoft users can access key CalendarHero settings inside Microsoft Teams by clicking on the integrated CalendarHero Teams tabs. Users may be prompted to first sign into CalendarHero with their linked Microsoft account.
These tabs provide a view of the CalendarHero web app so that users can more quickly access key CalendarHero preferences inside MSTeams - specifically Dashboard, Settings, Tasks, and Skills Help. For full CalendarHero functionality, we recommend opening https://app.calendarhero.com in your browser.
Please note that due to integration limitations, these MS Teams tabs ( Dashboard, Settings, Tasks, and Skills Help) are only accessible to CalendarHero users who log in with Microsoft. If you cannot access these tabs (e.g. you use CalendarHero with Google) don't worry! You can continue to use the CalendarHero Automated Assistant via chat in MSTeams (to make meeting requests in natural language), and simply access the additional CalendarHero functionality in any web browser using the full CalendarHero Web App ( https://app.calendarhero.com).
Learn more about using MS Teams with CalendarHero here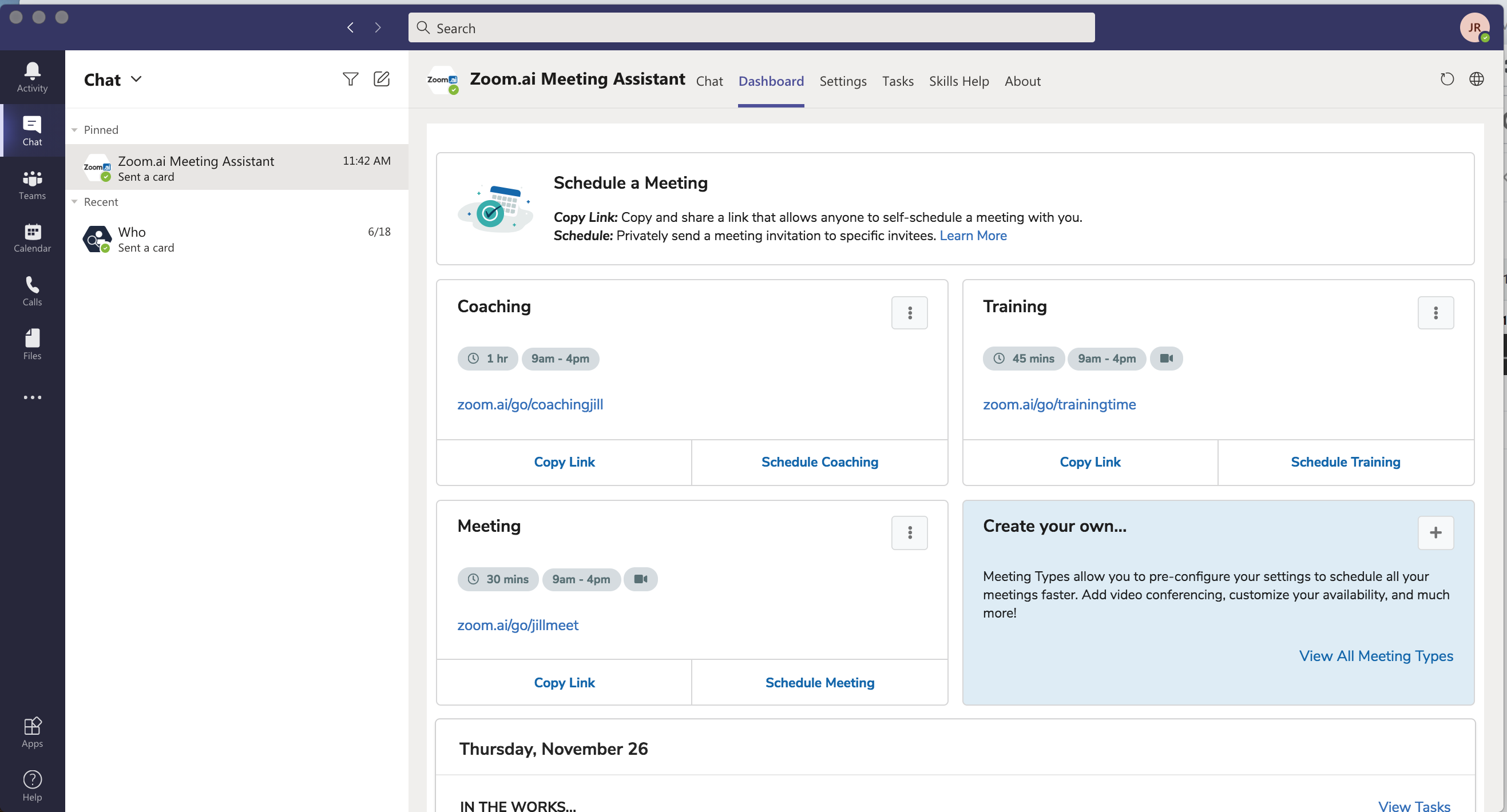 CalendarHero users who sign in with Microsoft can access specific sections of the Web App directly in MSTeams by using the integrated tabs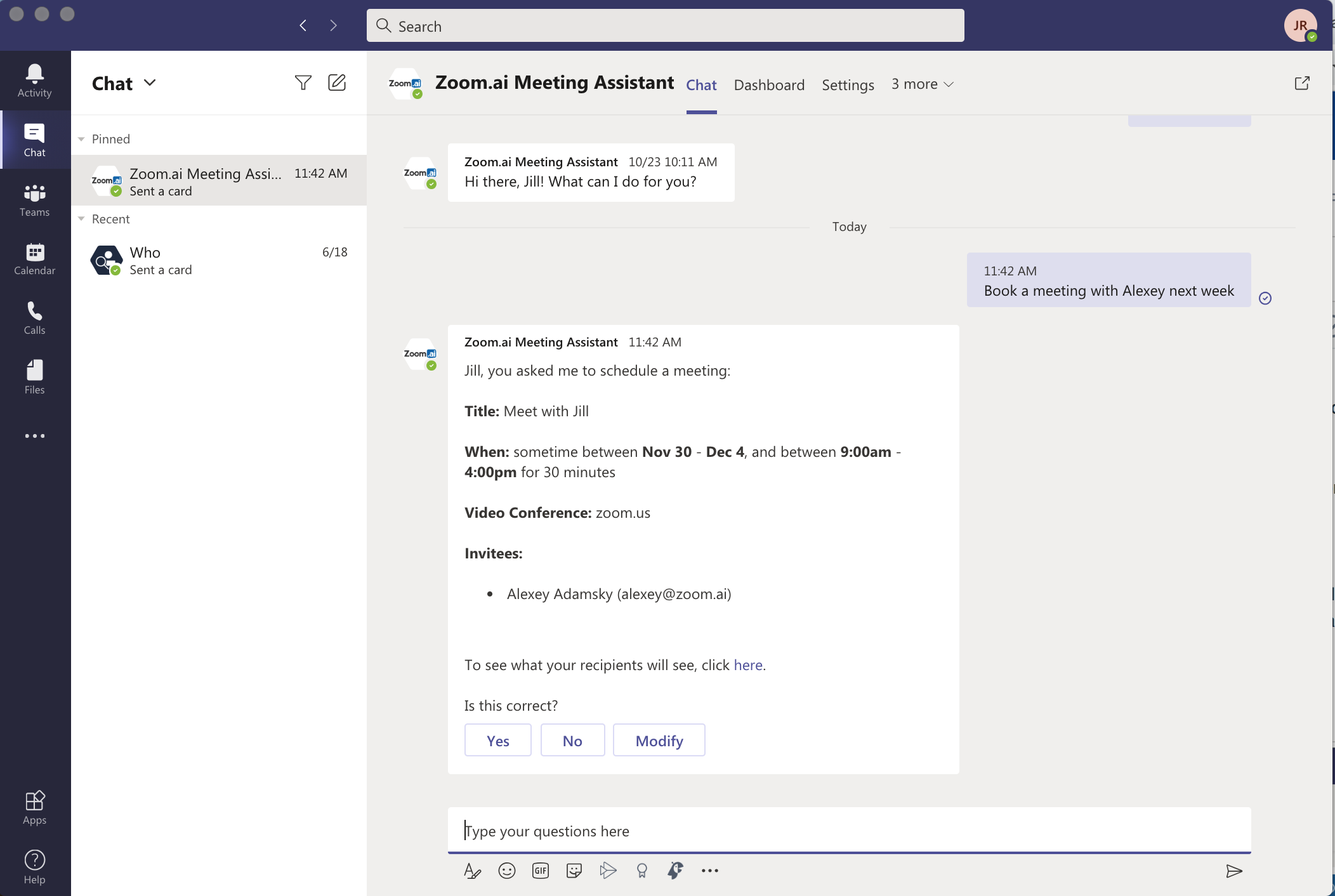 The "Chat" tab is accessible to all CalendarHero Teams Users. This is where you can request your Assistant to book meetings for you using natural language.